Deutschlandstart des kostenlosen MMORPGs
Geschrieben am 22.11.2018 um 12:20 Uhr.
Das Free-to-Play-MMO Rise of Angels von CreaGames feiert heute seinen offiziellen Release in Deutschland.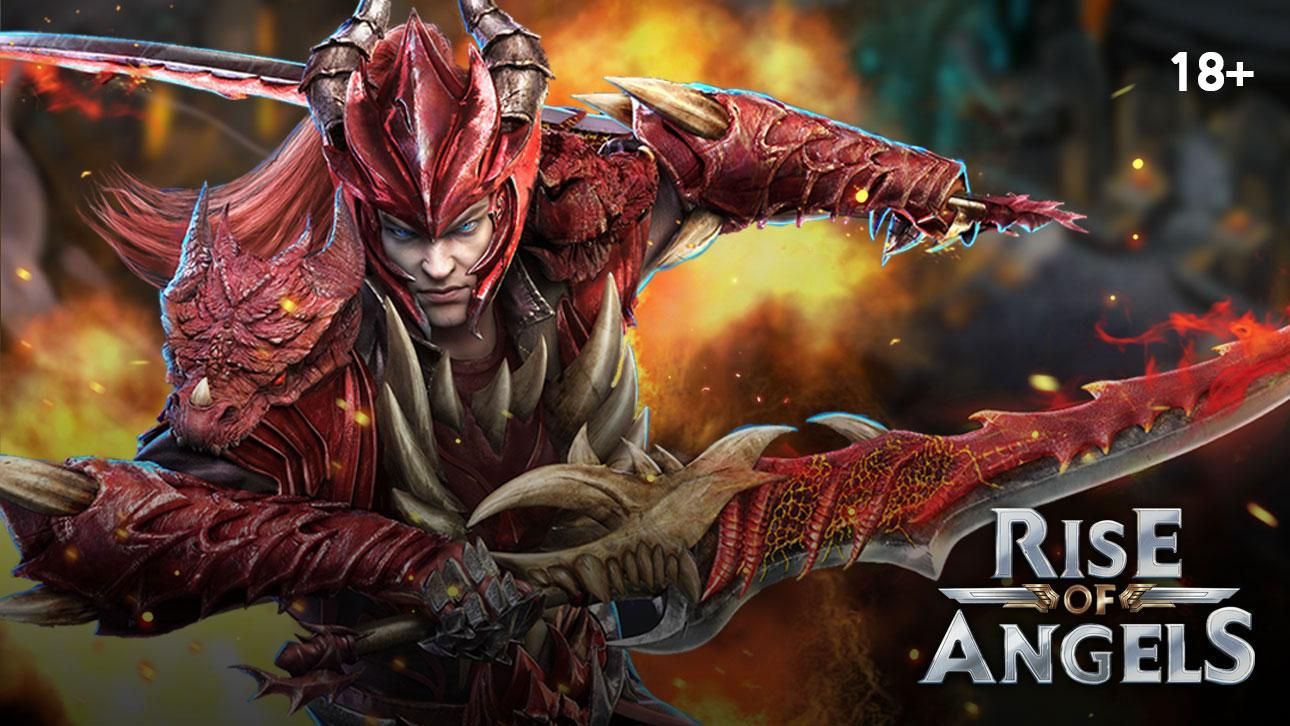 Falls du auf der Suche nach einem neuen Online-Rollenspiel bist, das dir gefallen könnte, kannst du ab heute Rise of Angels ausprobieren. Gut, jener Titel ist nicht gänzlich neu, aber heute veröffentlicht der Anbieter CreaGames die deutsche Version des MMOs. Somit gibt es keinerlei Sprachbarriere mehr, wenn du das Spiel zocken willst. 

Rise of Angels ist kostenlos im Browser spielbar. Obwohl du keinen Client herunterladen musst, präsentiert sich das Rollenspiel grafisch wesentlich aufwändiger als viele andere Vertreter des Genres. Helden, Monster, Umgebungen – alles erstrahlt in 3D-Grafik. Das ermöglicht zudem eine frei drehbare Kamera, so dass du die Welt aus jedem beliebigen Blickwinkel betrachten kannst.
Im Fantasy-Spiel Rise of Angels übernimmst du die Rolle eines Engels, der gegen die Mächte der Finsternis, genauer gesagt gegen die Dunkelarmee kämpft. Die hat die Welt einst erobert, weshalb sich die Menschheit in ihre letzte Bastion, die Himmelsstadt zurückziehen musste. Nun ist es an der Zeit, zum Gegenschlag auszuholen. Dabei kämpfst du entweder als Krieger, Bogenschütze oder Magier gegen die Schurken. 

Das MMORPG Rise of Angels bietet eine Vielzahl an Quests und Dungeons. Auf deinen Reisen wirst du mehr als 200 einzigartigen Bossgegnern begegnen, die dich vor große Herausforderungen stellen werden. Darüber hinaus kannst du es auch mit anderen Spielern aufnehmen. Entweder trittst du in der Arena an und versuchst, zum Champion zu werden, oder schließt dich einer Gilde an und nimmst an großen PvP-Schlachten teil. Darüber hinaus gibt es immer wieder spaßige Events und sogar Tower-Defense-Missionen, die für spielerische Abwechslung sorgen. Rise of Angels hat sehr viel zu bieten und dürfte in den kommenden Monaten auch sicherlich regelmäßig mit neuen Inhalten versorgt werden.
Quelle: CreaGames