Grafisches Update für alte Gebäude
Geschrieben am 04.02.2019 um 12:11 Uhr.
Ein paar ältere "Legendäre Bauwerke" in Forge of Empires erhalten mit dem kommenden Update eine Schönheitskur.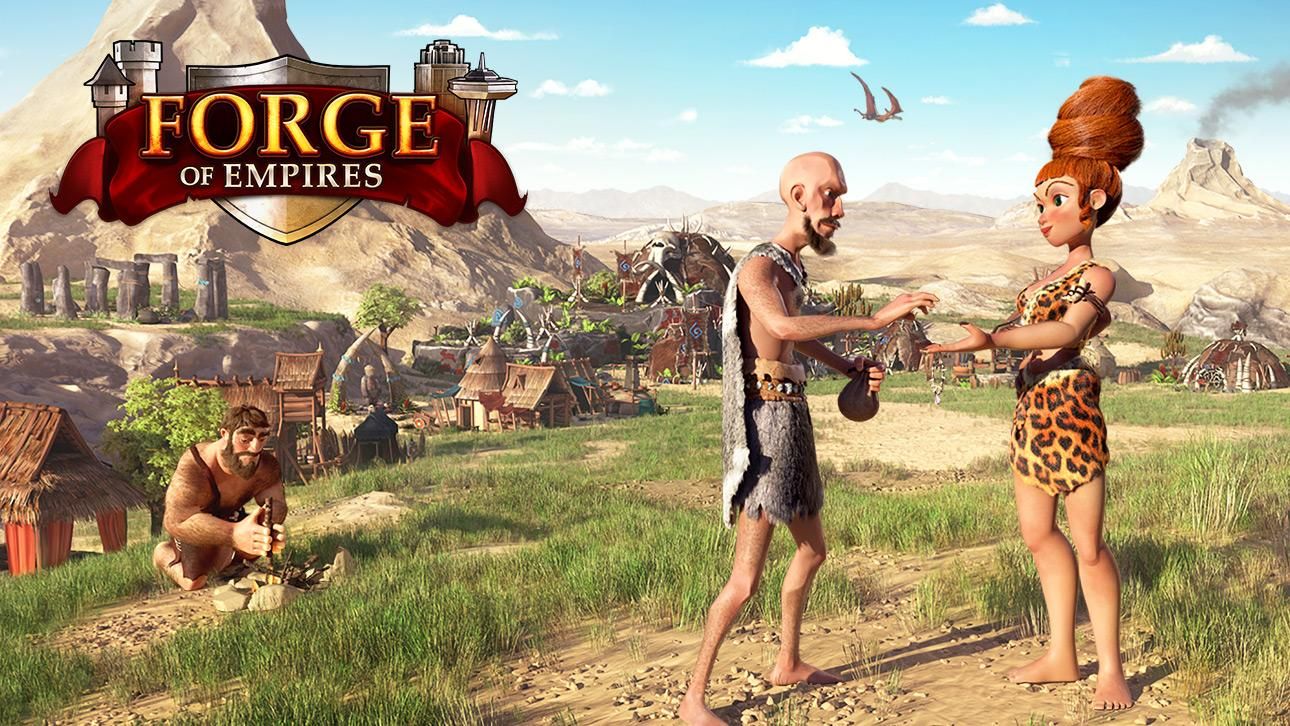 Am Mittwoch macht Forge of Empires den Sprung auf die Versionsnummer 1.145. Das bedeutet also, dich erwartet ein Update des kostenlosen Aufbauspiels von InnoGames. Mit dem verpasst der Hamburger Entwickler unter anderem einigen alten "Legendären Bauwerken" einen neuen, schöneren Look. Die optische Qualität der Gebäude habe sich seit dem Start von Forge of Empires immer weiter verbessert. Bauwerke, die noch nicht so lange im Spiel enthalten sind, sehen hübscher aus als diejenigen, die du schon seit Jahren in deiner virtuellen Stadt errichten kannst. Daher werden einige von letzteren mit dem neuen Update grafisch aufgewertet. Unter anderem sind der Turm zu Babel, die Dresdner Frauenkirche und der Markusdom betroffen.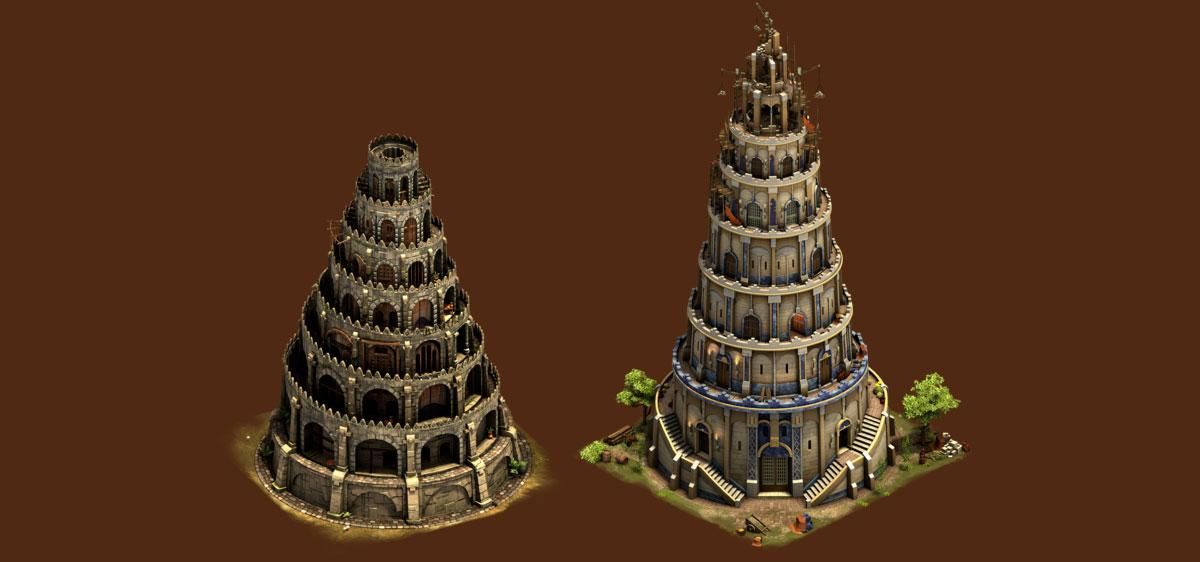 Links siehst du den alten und rechts den neuen Turm zu Babel.
Des Weiteren wird eine neue Sieg-Erweiterung in Forge of Empires implementiert. Sie kostet 950.000 Medaillen. Außerdem wirst du fortan mehrere Upgrade-Kits nacheinander nutzen können, ohne ständig das Inventar öffnen zu müssen. Vor einiger Zeit hatte InnoGames es ermöglicht, in dem Strategiespiel eine Vielzahl von Selbsthilfe-Kits hintereinander zu verwenden, ohne jedes einzeln im Inventar auswählen zu müssen. Die Community hat sich diese Funktion auch für die Upgrade-Kits gewünscht und die Entwickler machen jenen Wunsch in zwei Tagen wahr.

Ein paar Bugfixes hat das neue Update ebenso zu bieten. Unter anderem sollten so manche Quest-Tipps für Aufgaben in der "Virtuellen Zukunft", dem jüngsten Kapitel von Forge of Empires (das bald die zweite Erweiterung erhält), wieder korrekt sein und mehr Sinn ergeben. Darüber hinaus bekommt auch die Mobile-Version des Online-Spiels eine Aktualisierung, die zum Beispiel einen Fehler beseitigt, der jegliche Änderungen an einer Gildenbeschreibung verhindert.
Quelle: InnoGames