Forge-Express, viele Geschenke und Rentiere
Geschrieben am 02.12.2019 um 12:10 Uhr.
Das Winter-Event im Strategiespiel Forge of Empires fängt heute an und hält einiges für dich bereit.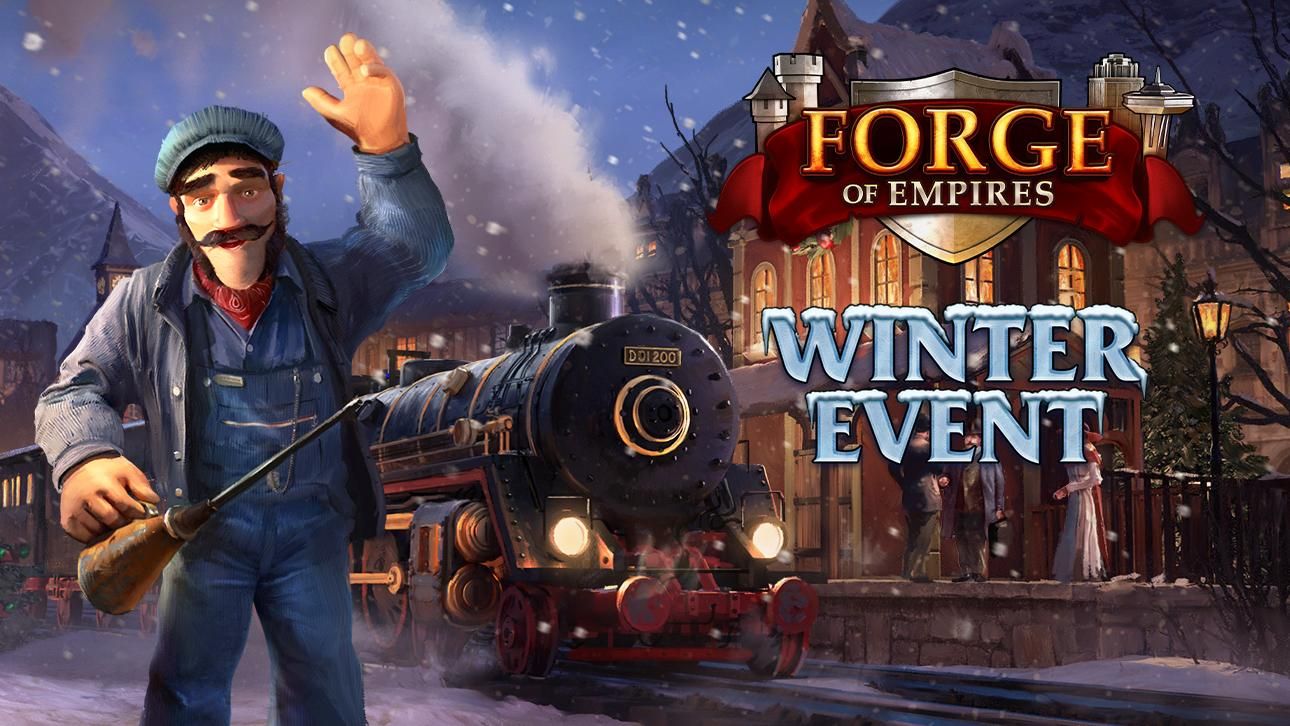 Gestern war der erste Advent. Ja, die von vielen als schönste Zeit des Jahres betitelte, nun ja, Zeit hat mal wieder begonnen. Dabei kommt es einem so vor, als wäre Weihnachten 2018 erst gestern gewesen. In Forge of Empires darf ein passendes Event nicht fehlen. Das kostenlose Aufbauspiel hat in der weihnachtlichen Zeit einige schöne Inhalte zu bieten, die du bis zum 2. Januar genießen kannst. Damit bleiben dir mehr als vier Wochen, um sämtliche Belohnungen zu ergattern.
Alles beginnt damit, dass du in Forge of Empires die Quests von Mr. Winter erfüllst. Der ist der Schaffner des Forge-Expresses. 38 Aufgaben kannst du direkt am Stück abarbeiten. Alle weiteren Missionen kommen dann im Tagesrhythmus hinzu, sobald du die Hauptquests abgeschlossen hast. Als Belohnung erhältst du Sterne, mit denen du die Geschenke im Event-Fenster öffnest. Erstere bekommst du zudem auch für tägliche Logins und du kannst sie in der Landschaft rund um deine Stadt finden.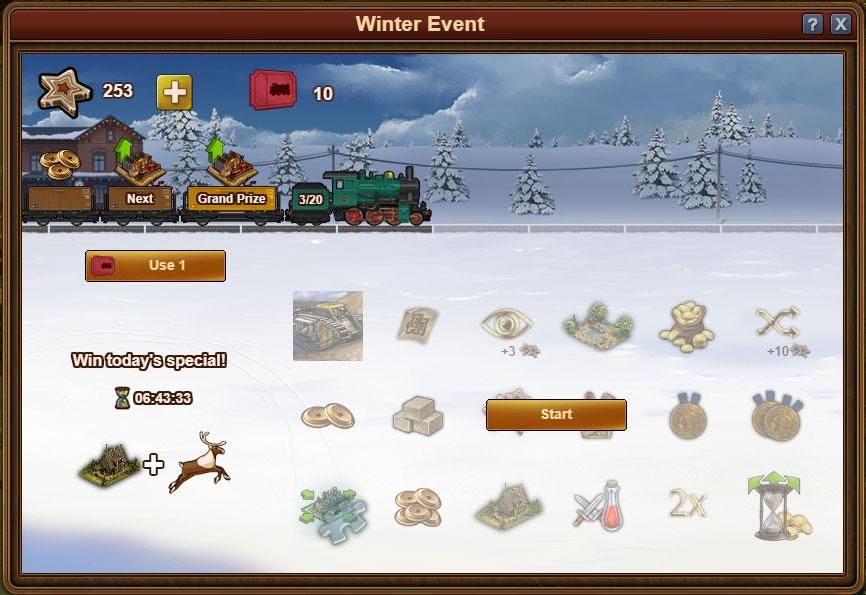 Es ist nicht selbstverständlich, dass man schon vor dem Auspacken erfährt, was in den Geschenkpaketen drin ist.
Was in den Geschenkpaketen drin ist, siehst du schon, wenn du das Menüfenster zum ersten Mal öffnest. Klickst du dann auf "Start", werden die guten Gaben eingepackt und gemischt. Dich erwarten unterschiedliche Gebäude, Medaillen sowie Goldstücke und noch viele andere Dinge. Zu jedem Geschenk gibt es außerdem ein Zugticket dazu. Damit sicherst du dir Streckenteile, damit der Forge-Express seine Fahrt fortsetzen kann. Erreicht er sein Ziel, bekommst du einen besonders schicken Preis: einen Bahnhof mitsamt Winterzug für deine Stadt.

Jenes Gebäude kannst du mehrfach aufwerten, erst bei Stufe 9 ist Schluss. Erreichst du jenes Level, darfst du dir eines von drei Designs aussuchen. Und das ist noch nicht alles: Beim Winter-Event in Forge of Empires gibt es noch drei unterschiedliche Waggons, die du abstauben kannst, um sie dann an den Winterzug zu hängen. Dadurch entsteht ein Gebäude-Set, dass dir besonders wertvolle Boni beschert.

Dieser Zug hält für immer in deiner Stadt, wenn du denn den Forge-Express an sein Ziel beförderst.
So, wir haben in der Überschrift Rentiere erwähnt und daher fragst du dich jetzt sicher, wo die denn bleiben. Keine Bange, mit Clickbait haben wir nichts am Hut. Die tierischen Freunde von Santa sammelst du im Online-Spiel Forge of Empires, indem du den täglichen Sonderpreis in der Menge an Geschenken findest. Dabei handelt es sich stets um eine sehr wertvolle Belohnung und zusätzlich dazu erhältst du ein Rentier. Damit steht dir dann die Möglichkeit offen, einen anderen besonderen Preis einzusacken, der dich jedoch 2995 Diamanten kostet. Bevor du zuschlägst, sammelst du aber besser noch acht weitere Rentiere. Mit jedem Exemplar steigt der Wert des Preises, die Diamantenkosten bleiben jedoch gleich. Kaufst du ihn dir einmal, beginnt die Rentiersammelei von vorne.
Quelle: InnoGames