Das große Ausgraben findet wieder statt
Geschrieben am 02.05.2022 um 14:57 Uhr.
Forge of Empires ernennt dich für zweieinhalb Wochen zum Archäologen, der wertvolle Schätze sucht.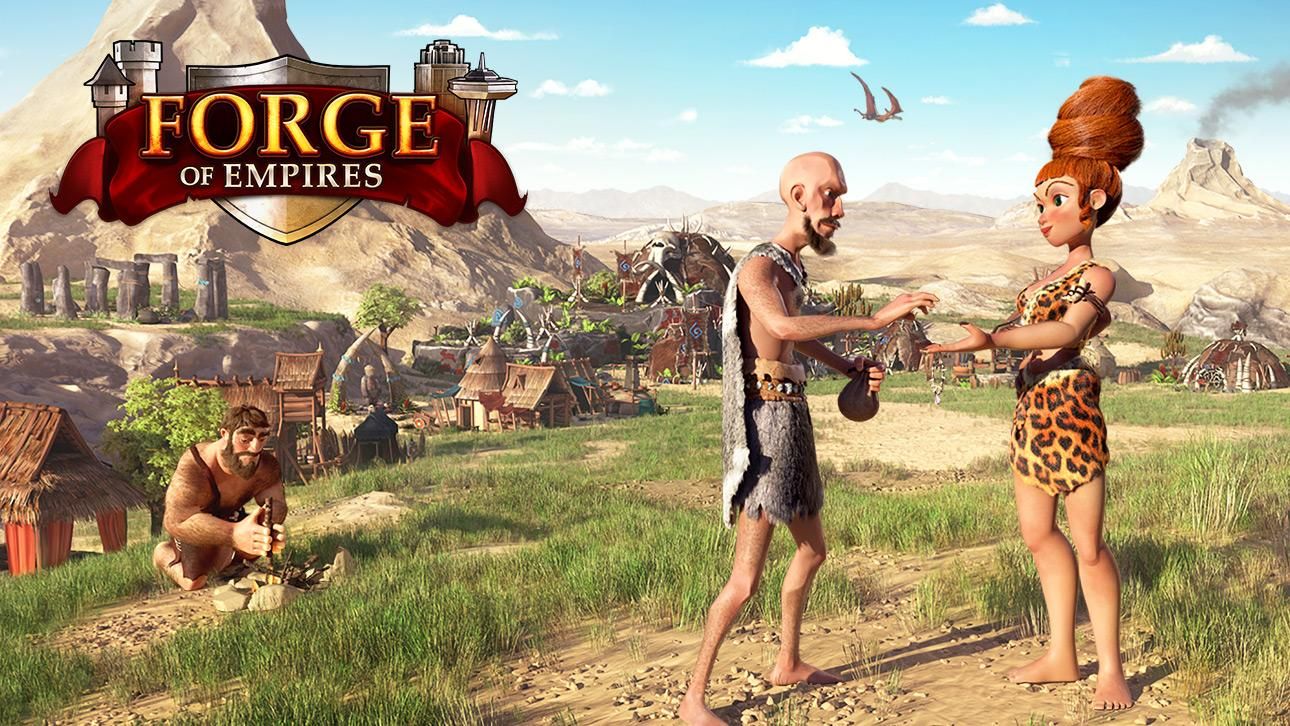 In dem kostenlosen Aufbauspiel Forge of Empires finden wieder Ausgrabungen statt. Das Archäologie-Event 2022 geht heute an den Start. Bis zum 22. Mai befreist du im Event-Fenster zahlreiche Kacheln von Sand, um Relikte aus längst vergessenen Zeiten zutage zu fördern – und natürlich jede Menge Preise abzustauben. Dazu brauchst du Werkzeug in Form von Pinseln, Schaufeln und Dynamit. Mit Schriftrollen kannst du es kaufen und die erhältst du wiederum als Lohn für abgeschlossene Event-Quests.
In den Ruinen, in denen du deine Ausgrabungen tätigst, finden sich vielerlei Dinge. Da wären zum einen "Goldene Idole", die sicherlich dein größtes Begehr sind. Jedes Mal, wenn du 20 Stück beisammen hast, erhältst du einen der Hauptpreise. Darüber hinaus gibt es Vasen, in denen kleinere Belohnungen, aber auch die täglichen Spezialgewinne stecken können. Interessant sind ebenfalls die Tontafeln. Die schalten zusätzliche Questreihen frei, über die du nicht nur an weitere Schriftrollen, sondern auch andere Belohnungen gelangst.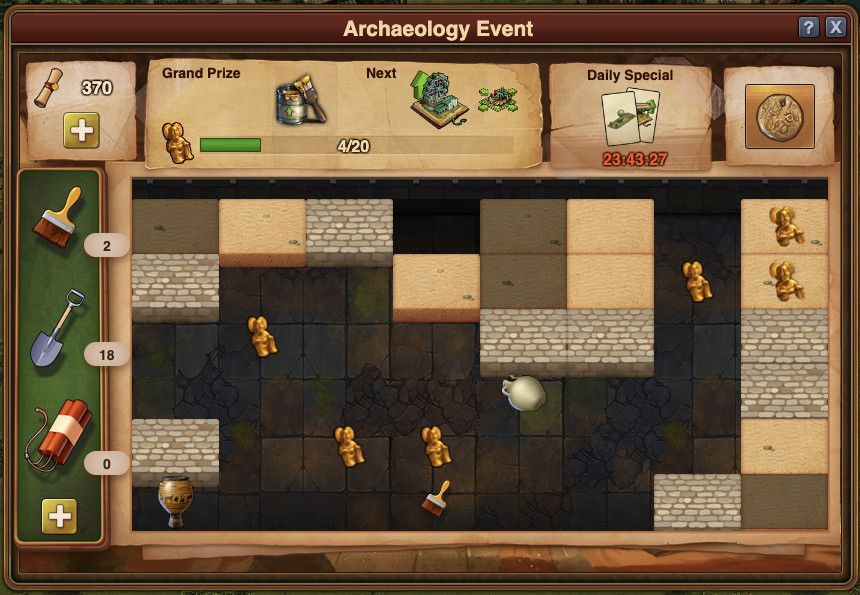 Fleißig graben, dann findest du auch was Wertvolles.
Manchmal stößt du beim Ausgraben in Forge of Empires auch auf Werkzeug oder Edelsteine. Letztere sind nötig, um Gewinne aus dem Belohnungskalender zu erhalten. Jeden Tag hast du die Chance, einen Stein zu finden. Wenn du an einem oder mehreren Tagen es verpasst, dir den jeweiligen Gewinn aus dem Kalender zu sichern, solltest du darauf hoffen, Joker-Stücke zu finden. Die lassen sich zu Joker-Juwelen zusammensetzen, mit denen du verpasste Kalenderfelder nachträglich aufdeckst.
Die "Großen Preise" des diesjährigen Archäologie-Events in Forge of Empires bilden gemeinsam ein Gebäude-Set. In dessen Zentrum steht ein Schmetterlingshaus, das ihr fünfmal ausbauen könnt. Platzierst du die sieben anderen Gebäude drumherum, ergibt das nicht nur eine richtig schöne Anlage, es winken dir auch viele Boni in Form von Ressourcen sowie Boosts für deine Armeen. Zu den sonstigen Preisen des Archäologie-Events 2022 zählen das Luftschiff und das Riesenrad aus den vergangenen Jahren sowie diverse Avatare.