Goodgame Studios entführt dich in eine Fantasy-Welt
Geschrieben am 03.09.2019 um 13:56 Uhr.
Goodgame Studios hat das neue Aufbauspiel Empire: Age of Knights für mobile Geräte angekündigt.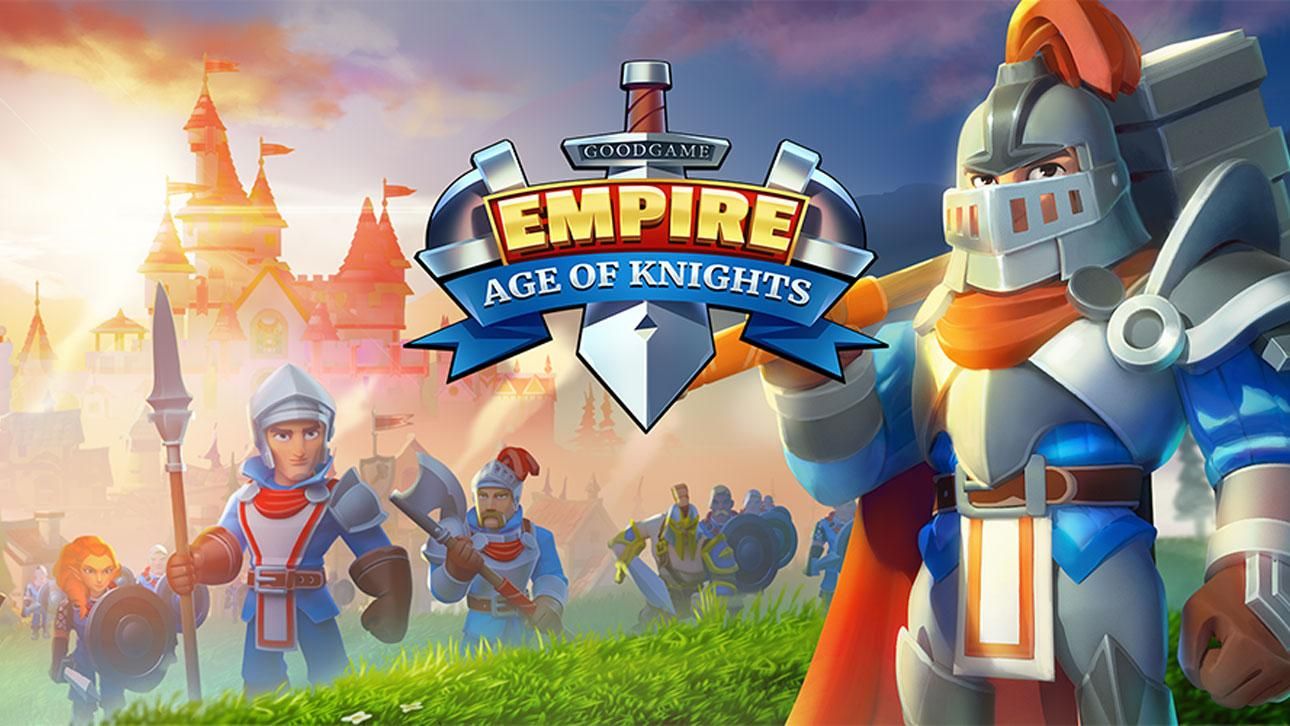 Goodgame Empire ist ohne jeden Zweifel eines der erfolgreichsten Spiele des Hamburger Entwicklers Goodgame Studios. Der hat in den vergangenen Jahren bereits zwei weitere Empire-Spiele veröffentlicht: den Mobile-Ableger Empire: Four Kingdoms und Empire: World War 3, das in einer fernen Zukunft angesiedelt ist. Mit Empire: Age of Knights betritt man nun Fantasy-Pfade. In diesem Strategiespiel bekommst du es unter anderem mit wilden Orks zu tun.
Kämpfe spielen zwar in dem Mobilegame eine wichtige Rolle, die meiste Zeit verbringst du aber mit der Errichtung deiner eigenen Burg. Empire: Age of Knights konzentriert sich sehr auf den Aufbauteil, der sehr klassisch gehalten ist. Du sammelst Ressourcen und investierst sie in den Bau von diversen Gebäuden. Über 80 unterschiedliche Bauwerke gibt es in dem kostenlosen Online-Spiel.
Hin und wieder gehst du aber auch hinaus in die Welt und erschließt die zahlreichen Gebiete auf der Karte. Immer wieder stolperst du dabei über die Lager der Orks. Um gegen die Grünhäute etwas ausrichten zu können, brauchst du logischerweise eine schlagkräftige Armee. Die bildest du in deiner Burg aus, um mit ihr dann Gefechte in Echtzeit zu bestreiten. Die werden auch tatsächlich dargestellt und finden nicht bloß in Menüs statt, wie es in Goodgame Empire der Fall ist.

Die Welt von Empire: Age of Knights wird nicht nur von dir und Orks bevölkert. Es gibt auch Zwerge, Elfen und die ganzen anderen Spieler. Mit denen kannst du Handel treiben, was in dem Spiel gar nicht mal so unwichtig ist. Denn Empire: Age of Knights erlaubt es dir, einen Karrierepfad als Händler einzuschlagen und dadurch reicht zu werden. Genauso kannst du aber auch am laufenden Band Krieg führen und dich mit anderen Spielern um die Kontrolle über Gebiete streiten.

Empire: Age of Knights erscheint für iOS und Android. Im deutschen App Store ist der Titel noch nicht zu finden, im Google Play Store kannst du dich aber schon vorab registrieren. Einen Release-Termin für Deutschland hat Goodgame Studios noch nicht genannt.
Quelle: Goodgame Studios